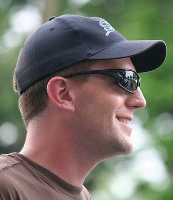 Tim Franck – Head Coach
Coach: Varsity Junior Girls; Competitive Masters
Phone: 314-489-2017
E-Mail: timslrc@hotmail.com
Tim joined SLRC as our head coach in August 2005. He learned to row in high school, spending three years with the Cincinnati Junior Rowing Club, and that experience led to a rowing scholarship at Northeastern University. Following graduation, Tim returned to Cincinnati; he spent five years as the Novice Boys' coach with CJRC, where he led his team to a stellar record of wins.
Tim personally coaches SLRC's Competitive Adult Program and the SLRC Varsity Girls.  During his tenure with SLRC, Tim has built our Competitive Youth Program to a team of over 140 boys and girls from the St. Louis area.
His Varsity Girls have been recruited to row at the following colleges: Harvard, Princeton, Yale, Stanford, Williams, Brown, Cal-Berkeley, Dartmouth, Michigan, Naval Academy, Boston College, Bucknell, Indiana, Tulsa, Tennessee, Clemson, SMU, Alabama, George Mason, Louisville, Ohio State, Wisconsin, Northeastern, and others.
Andrew Black – Assistant Coach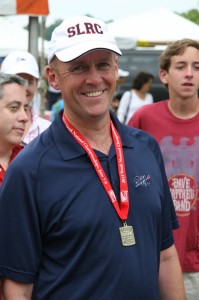 Coach: Varsity Junior Boys
Phone: 314-438-7257
E-Mail: ablack.slrc@yahoo.com
Andrew learned to row over thirty years ago as a high-schooler on the River Thames in Reading, England. He rowed for a variety of clubs on the London rowing scene during his college years. These early years of rowing were marked by a conspicuous lack of silverware, but also by opportunities to row competitively either with or against some of the sport's greats, including Sir Steven Redgrave. After an eleven-year hiatus, Andrew joined SLRC in 1996 and became part of the very competitive Masters rowing group coached by Ahsan Iqbal. He won gold medals in fours or eights at Masters Nationals, Canadian Henley and the Head of the Schuykill, as well as at numerous regional regattas.
Andrew's SLRC coaching career began in earnest with the adult intermediate group from 2007-2009. During that time he also assisted the junior novice coaches. In fall of 2009, Andrew was appointed varsity boys' coach.  Since then, the boys' team has enjoyed increasing success, winning an unprecedented number of medals – including multiple golds – at the Midwest Junior Rowing Championships, and achieving the club's first ever Youth National silver medal in the boys' four in June 2011. In 2013, the varsity boys' team placed three different crews in A finals at Youth Nationals, and the boys' four won SLRC's first ever junior national championship.  During Andrew's tenure, three of the rowers he has coached have represented the US on the Junior National Team, and graduates from the program have moved on to row at Harvard, Yale, Princeton, Stanford, Penn, Dartmouth, University of Washington, Trinity, Ithaca, Hobart, Oklahoma City University, and Fordham.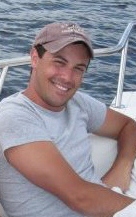 Kai Dadian – Assistant Coach
Coach: Novice Junior Girls
Phone: 314-706-4843
E-Mail: kai22782@hotmail.com
Kai's rowing career began as a junior rower, when he rowed for St. Louis Rowing Club for three years in high school 2004-2007. He attended University City High, then left the midwest for college at Franklin Pierce University in Rindge, New Hampshire, where he rowed his freshman year for the Ravens. Kai graduated with the class of 2011 with a degree in Graphic Communications and decided to move back to St. Louis for work.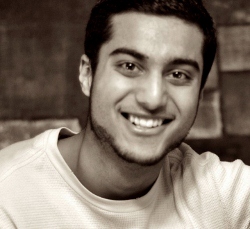 Khurram Naveed – Assistant Coach
Coach: Novice Junior Boys
Phone: coming soon
E-Mail: khurram_naved@hotmail.com
Khurram began rowing at age 13, and continued to row for 5 years at Saint Louis Rowing Club, with 4 years on the varsity squad. He rowed for last three years under the guidance of Andrew Black, where he was part of the growing team from the start with only seven rowers. He has received numerous medals, including many at Midwest Junior Regionals, and he has competed at Youth Rowing Nationals three times.
Khurram graduated from Parkway Central in 2011. Currently Khurram is pursuing his associates degree in Economics at St. Louis Community College and is a Varsity Assistant coach for St. Louis Rowing Club's Junior boys. In his free time, Khurram likes photography and doing pushups.