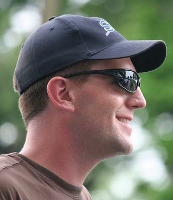 Coaches
Tim Franck – Head Coach
Coach: Varsity Juniors; Competitive Masters
Phone: (314) 489-2017
E-Mail: coachtim@stlouisrowingclub.com
Tim joined the St. Louis Rowing Club (SLRC) as Head Coach in August 2005. He personally coaches the SLRC's Competitive Adult Program (Masters) and the SLRC Varsity Juniors. In addition to his other responsibilities as Head Coach, he recruits for the SLRC Competitive Youth Rowing Program and has grown the Youth Program from 30 kids to over 150 young athletes from a variety of schools throughout the greater St. Louis area. Tim is also an executive committee member of the Midwest Junior Rowing Association and is USRowing Level 3 Coaching Certified.
During his 14 years as Head Coach, the SLRC Juniors have won 41 Midwest Championships and finished in the top 10 at Youth Nationals dozens of times. His Masters crews have won many National Championship medals, including gold in 2019.
Tim's Varsity rowers have been recruited to row at many prestigious colleges, including: Harvard, Princeton, Stanford, Williams, Brown, UPenn, Cal-Berkeley, Dartmouth, Notre Dame, Michigan, US Naval Academy, MIT, Indiana, UNC, Tulsa, Tennessee, Clemson, SMU, Alabama, Kansas, Hamilton, Wisconsin, Northeastern, Oklahoma, UMiami, and others.
Prior to joining the SLRC: Tim learned to row at the Cincinnati Junior Rowing Club (CJRC), where, as a senior, he stroked the boys' eight to victory at the National Championships. That experience was followed with a rowing scholarship to Northeastern University, a perennial power in men's D1 rowing. Following NU, Tim returned to Cincinnati and spent five years as the Novice Boys' coach with CJRC, where his crews won 93% of their races.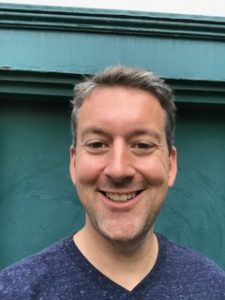 Brian Bartek – Assistant Coach
Coach: Varsity Junior Girls
E-Mail: coachbrian@stlouisrowingclub.com
Brian learned to row and scull at Grand Valley State University in Michigan. He competed in the grand finals at Dad Vails, raced Henley Royal Regatta, and medaled at the International Race of Eights in Zagreb. After graduation, he sculled competitively as a lightweight and began coaching in Ann Arbor, Michigan.
He has coached rowing and sculling to athletes of all ages and skill levels in Michigan and Washington DC. His crews have medaled at the Stotesbury Cup, Head of the Charles, San Diego Crew Classic, Masters Nationals and numerous regional races.
Brian believes strongly in the importance of rowing as a source of self confidence, enjoyment of detail, and willingness to emotionally invest in a challenge. In his coaching, he further emphasizes the importance of understanding how the mind, body, and equipment work as a system to make boats move fast. Brian embraces continuous learning and always strives to become a better teacher of the sport he loves.
Brian's education includes a bachelor's degree in psychology from Grand Valley State University Honors College and a doctorate in cognitive science from the University of Michigan. He is pursuing additional training in biostatistics and informatics.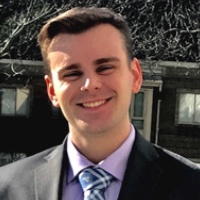 John Duncan – Assistant Coach
E-Mail: coachjohn@stlouisrowingclub.com 
John was born and raised in St. Louis, where he attended Ladue Horton Watkins High School.  John went on to graduate the University of British Columbia with a undergraduate degree in business, specializing in human resources and logistics, in the spring of 2018.  He currently work as a financial professional for Synergy Wealth Solutions.  During high school, he was a competitive junior rower from 2010 – 2014 under the tutelage of former junior coach, and current Washington University of St. Louis coach, Andrew Black.  During this time, John raced as a lightweight rower, medaling in events such as the lightweight 8+ and lightweight 4+ at the Midwest Junior Regional Championships.  His lightweight career reached its highest peak in 2013, as he placed 5th at the Junior National Championships in the lightweight 4+.
Charnsin Tulyasathien – Assistant Coach
Coach: Adult Intermediates
E-Mail: communications@st.louisrowing.com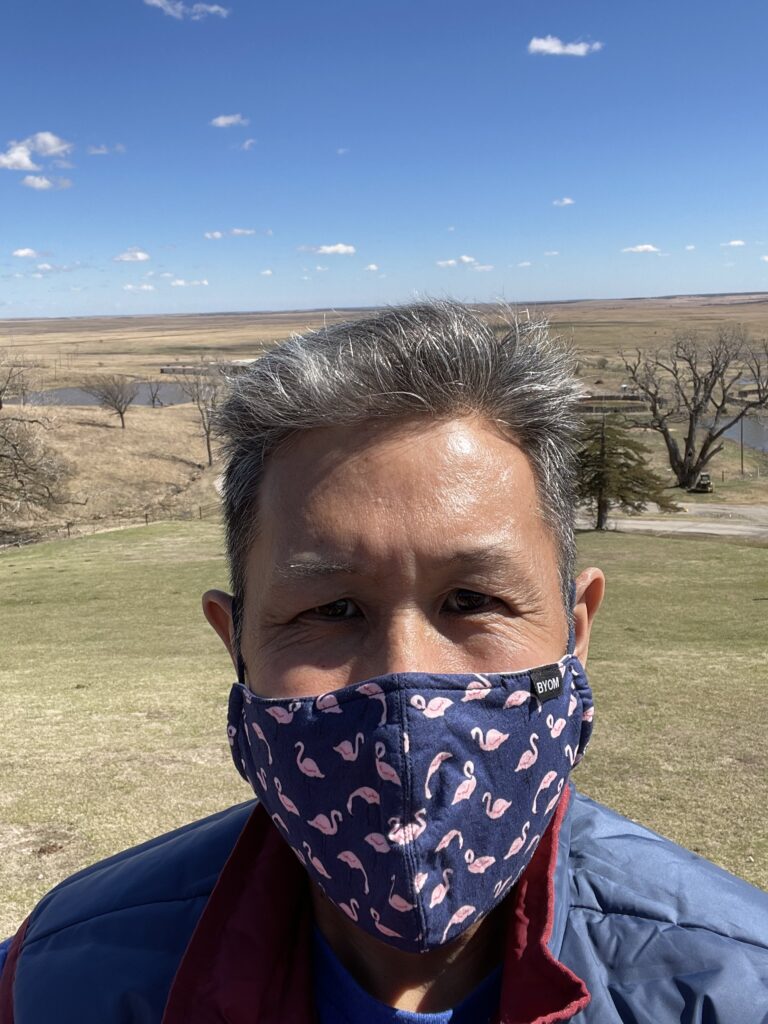 Charnsin started his rowing and coaching career with SLRC. He started rowing his Junior year of high school and coaching learn-to-row the following summer. After rowing at the University of Pennsylvania, Charnsin coached the Master's and Learn-to-Row programs at the Thompson Boat Club in Washington, DC. Upon returning to St. Louis for graduate school, Charnsin coached the SLRC Jrs. Novice Men. He then returned to Virginia and coached the Varsity Men for Lake Braddock High School.
Outside of rowing, Charnsin is a Product Director at Enterprise Holdings, married, and spends his free time driving his daughter to her various activities.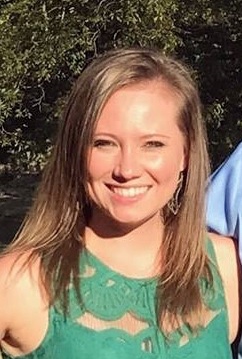 Kerry Bryan – Assistant Coach
Coach: Novice Junior Girls
E-Mail: coachkerry@stlouisrowingclub.com
Kerry started rowing with SLRC as a freshman in high school. Her novice coach quickly transitioned her to coxing where she spent the rest of her racing career. With SLRC, she competed in the finals of the Canadian Henley, Independence Day Regatta and USRowing Youth Nationals. As a Junior, she also coxed for the Masters teams where she competed in the Head in the Charles and won a gold medal at the USRowing Masters National Championships. She was recruited to cox at the University of Wisconsin where she was a team co-captain for two years. In 2005, she competed with the USRowing U-23 Men's Development Camp and won gold medals at the USRowing Club National Championships and Canadian Henley. After college, she coached at Camp Randall Rowing Club for a season where her Women's Youth 4+ placed 5th at the Head of the Charles. She then left to travel throughout Southeast Asia and Europe for a year before returning home to St. Louis. She enjoys working with athletes new to the sport, and as the SLRC Novice Girls coach her teams have won multiple Midwest Championships.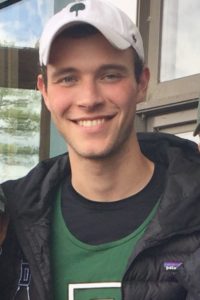 Charlie Lebens – Assistant Coach
Coach: Novice Junior Boys
E-Mail: coachcharlie@stlouisrowingclub.com
Charlie began rowing with the St. Louis Rowing Club in 2010 as a novice and returned for the next three years as a member of the varsity boys' team. As a varsity rower, Charlie earned several medals at the Midwest Junior Regional Championships and the first-ever gold medal at USRowing Youth National Championships for SLRC in the coxed four. In that year and the next, Charlie and the varsity four remained undefeated against 200+ consecutive opponents, earning gold at every regatta until winning silver at Regionals in 2014. In his senior year on the team, Charlie helped bring the boys' open-weight eight to its highest-yet position at Youth Nationals, missing the grand finals by under a tenth of a second.
After graduating from Whitfield and leaving SLRC, Charlie was recruited to row for the Heavyweight Crew at Dartmouth where he continued to row for four years under the direction of US Olympic Gold-Medalist, Wyatt Allen. While at Dartmouth, Charlie medaled the coxed four at the Head of the Charles Regatta and sat stroke seat in the coxed four at the Division I IRA National Championships during his sophomore, junior, and senior years. He graduated from Dartmouth with a major in Economics and a minor in Education in spring of 2018 and later returned to St. Louis for work.
As a coach, Charlie held a position as a counselor/assistant coach for the Evergreen Rowing Camp, Dartmouth's summer youth development program. Additionally, Charlie has volunteer-coached several of SLRC's junior programs during summers and extended breaks while in college. Alongside a fantastic group of coaches, Charlie looks forward to an exciting and productive year at SLRC.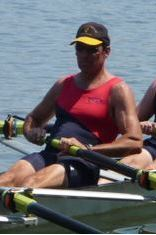 Dean Hooks – Assistant CoachCoach: Adult Novice Sculling; Varsity Junior Boys, Assist.
E-Mail: coachdean@stlouisrowingclub.com
Dean has always enjoyed athletics ranging from waterskiing to cycling to competitive running. He bought an erg for cross training and after a few million meters became interested in on-the-water rowing. Dean has rowed with the Competitive Masters for a number of years and, along with some very hard-working crewmates, has medaled at all the crew's regional regattas, as well as, the Masters Nationals. He believes developing a feel for the boat is one of the most valuable skills a rower can attain.
Dean has seen how participation in athletics has made a positive influence on people of all skill ranges and sees coaching as a way to contribute to developing athletes. He is also a coach for the St. Louis Warriors indoor track team which, like SLRC, draws athletes from high schools across the region.
Dean holds a BS in Electrical Engineering from Southern Illinois University at Carbondale, a Masters in Electrical Engineering from The University of Illinois and a graduate certification in Artificial Intelligence and Expert Systems from Washington University.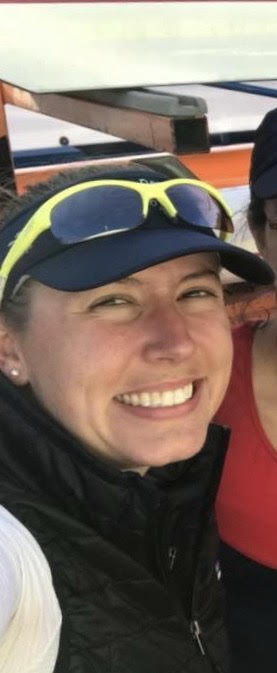 Trish Milla – Assistant Coach
Coach: Varsity Junior Boys, Asst.
Email: coachtrish@stlouisrowingclub.com
Trish started coaching at SLRC in August 2009. She has held various stints with the Juniors – novice girls, varsity girls, novice boys, and now varsity boys – as well as with the adult Intermediates. As a coach, she focuses on developing the whole person and aims to create an environment where all athletes can thrive.
Trish was a Division I rower at Boston College. Though currently retired from rowing herself, she raced with the SLRC Competitive Masters for many years, in both sweep and sculling events.