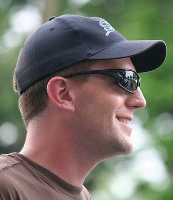 Tim Franck – Head Coach
Coach: Varsity Junior Girls; Competitive Masters
Phone: 314-489-2017
E-Mail: timslrc@hotmail.com
Tim joined SLRC as our head coach in August 2005. He learned to row in high school, spending three years with the Cincinnati Junior Rowing Club, and that experience led to a rowing scholarship at Northeastern University. Following graduation, Tim returned to Cincinnati; he spent five years as the Novice Boys' coach with CJRC, where he led his team to a stellar record of wins.
Tim personally coaches SLRC's Competitive Adult Program and the SLRC Varsity Girls.  During his tenure with SLRC, Tim has built our Competitive Youth Program to a team of over 140 boys and girls from the St. Louis area.
His Varsity Girls have been recruited to row at the following colleges: Harvard, Princeton, Yale, Stanford, Williams, Brown, Cal-Berkeley, Dartmouth, Michigan, Naval Academy, Boston College, Bucknell, Indiana, Tulsa, Tennessee, Clemson, SMU, Alabama, George Mason, Louisville, Ohio State, Wisconsin, Northeastern, and others.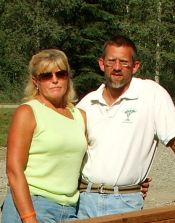 Pat Bronder – Assistant Coach
Coach: Recreational Masters
Phone: 314-680-8015 (c)
E-Mail: chirocrw@sbcglobal.net
Patrick has been coaching the St. Louis Rowing Club recreational masters for the past four years.  He began rowing with the University of Massachusetts Amherst rowing club 36 years ago.  There he competed in the varsity heavy weight 8 and with his team accomplished 1st and 3rd place finishes at the Dad Vail regatta in 1980 and 1981. Those successes spurred him on to row for Vesper boat club in Philadelphia for over 10 years (where he met his future wife Debbi). As an elite heavy weight Pat competed with and against many of the top rowers in the US and the world striving to make the US national team; he is one of a select few to have ever beaten Mike Teti in a straight pair during Teti's tenure as a national team member.   He was the last rower cut from the national team pre-camp trial following men's nationals in 1985. He won the gold medal in the straight pair at the Olympic Sport Festival in Baton Rouge in 1985 and the silver medal in the men's heavy weight double at the Houston Olympic Sports Festival in 1986.  Most recently  his recreational masters crew was victorious at the 2013 Masters National Head Race Championship regatta held at Oklahoma City this past fall in the Masters Mixed Eight event.
Pat is the proud parent of three children the youngest of which has followed in her parents footsteps and is a co-captain of the Kansas State wildcat's women's crew.
Pat's prior coaching experience includes the UMass novice men in 1981-82 and the Temple novice men in 1983-84.
He is a practicing chiropractor at Atrium Health Services in Frontenac Mo.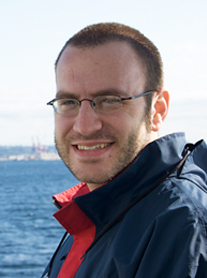 Michael Pera – Assistant Coach
Coach: Advanced Masters Sculling
Phone: 937-684-2516
E-Mail: michaelpera@gmail.com
Michael Pera started rowing in 2001 as Junior for the Greater Dayton Rowing Association. He went on to row for the University Dayton Men's Varsity Team from 2003 to 2007. During that time, he also coached for Greater Dayton Rowing Association and the Dayton Boat Club, including Learn to Row to juniors and masters. Highlights of his rowing career include racing at the Head of the Charles and getting to row on the Arno in Florence. Michael lives in near Tower Grove Park with his wife, Ruth, and his children Abigail and Anthony; he works for the Society of the Sacred Heart as an archivist.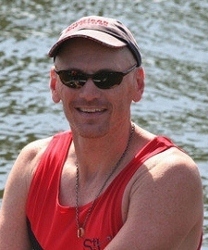 Rob Smith – Assistant Coach
Coach: Intermediate Masters
Phone: 314-677-5811
E-Mail: gtcrew17@hotmail.com
Rob Smith began his rowing career in 1994 with West Side Rowing Club (WSRC) in Buffalo, New York. After rowing for 5 years with WSRC, he moved to St. Louis in June of 1999 and immediately joined St. Louis Rowing Club. In his years with SLRC, Rob has been a member of the competitive Masters sweep crew, served as the coach of the Junior Men's Varsity crew, and most recently has been a member of the competitive Masters sculling program. As a Master, Rob has competed several times at the Royal Canadian Henley and Canadian Masters, US Masters Nationals competitions and the Head of the Charles, as well as several regional competitions. Rob met his wife through SLRC, and they share a home with their two cats.